By Guest Blogger, Jackie Walters
H
obbies can be a relaxing pastime,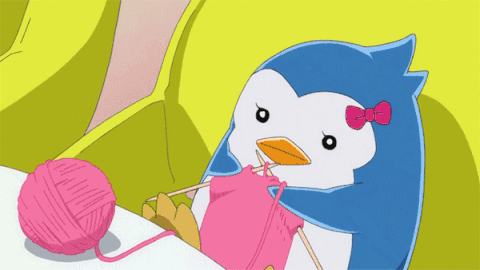 but for many seniors, they can also be an investment in mental health and fitness. Being able to challenge our minds and bodies every day
and keep them active is imperative in the battle against diseases like Alzheimer's and diabetes and can even help an individual who is in recovery, according to
Adrugrehab.org
. The bonus is that they provide fun and relaxation at the same time.
The great thing about having a hobby is that there are
many to choose from
, whether you're interested in doing something more physical--like gardening--or something a bit more creative, like painting or knitting. They can also be catered to your physical needs, so if you have a health condition or mobility issues, you won't have to worry about injury.
Read on to find out more about how having a hobby can be helpful during your senior years.
Get creative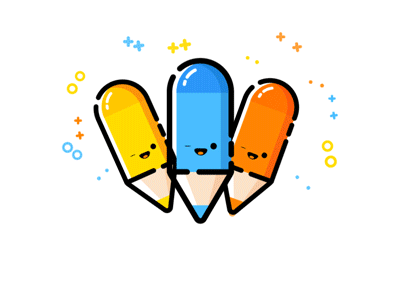 Flexing that creative muscle can be enormously advantageous for seniors, in part because it keeps the brain active and can bring a sense of purpose to one's life. Painting, sculpting, woodworking, knitting, baking, scrap-booking, and photography are just a few of the ways you can put your creative side to good use; you might even find that your new passion is a great way to make some extra cash! In fact,
Thebalance.com
has put together a handy list of hobbies that can earn you a few extra $$!
Exercise is a wonderful way to keep your body and mind in great shape, and there are ways to get it every day without worrying about putting stress on yourself physically.
Swimming
, walking and gardening are three of the best forms of exercise for seniors because they allow you to use many muscle groups without straining them, and they can be done alone or with a friend.
Join a club
Staying social has many benefits for a senior, but one of the most important is that it keeps the mind sharp. Look for clubs near you, such as a book club at a local library or bookstore,

a gardening club,

chess club, bridge club or an exercise group that goes walking together. Making new friendships and interacting with people on a daily basis will help you cognitively and will give you a great reason to go out and have fun.
BINGO, crossword puzzles, word games, and jigsaw puzzles are wonderful ways to stay sharp, and if you have limited mobility they can all be done from the comfort of your own home. You can even download games onto a tablet or smartphone, which can be played anywhere you go.
Adopt a pet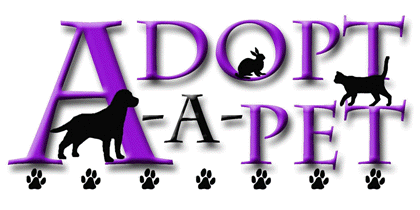 Pets are wonderful companions and are great motivators when you need a little pick-me-up, which means they'll help you stay active.
Going out for walks, taking your pup to the dog park, or just relaxing with your cat on a cold day can help you maintain your physical and mental health and combat loneliness, which in turn keeps mood disorders like
depression
at bay.
Pets can also help alleviate stress, and several studies have shown that simply petting an animal can have a significant positive effect on blood pressure levels.
Life can be stressful at any age, and as you get older and the potential for health issues rises, it's so important to take steps to ensure your body and mind stay in good shape. Picking up a hobby is a great start, and sticking to it will help keep you happy, healthy, and social for years to come.
If you have a story to share about experience with hospice or about issues surrounding death and dying, please contact me via comment on this blog or at
kerobinson@msa-corp.com
I am interested in volunteering. How do I learn more about hospice volunteering opportunities? What training do volunteers need?
Volunteers
are an integral part of the interdisciplinary team approach to hospice care. They join RN's, CNA's,
Chaplains, Social Workers,
and physicians in caring for patients.
.
Some of the things a
Medi Hospice
volunteer might assist with include:
·
Reading from a favorite book or the Bible.
·
Watch over the patient while the primary caretaker takes a break or runs errands.
·
Listen to stories and memories that are meaningful to the patient.
·
Support for an overwhelmed caretaker by listening without judgment.
·
Using a special talent such as music to bring joy to the heart of the patient and their families.
·
Visit patients with certified animals to offer pet therapy.
Hospice
volunteers are very unique individuals who have a deep sense of compassion for those who are terminally ill. They give selflessly to our patients. They hold a hand that is in need of gentle touch. They read a book that tired eyes cannot see. They sit at the bedside bringing a smile and a quiet presence to one who needs both. When there is soup to heat the volunteer prepares; when there is fresh air to breath the volunteer escorts the patient to the window or porch; when the day calls for a joke or poem the hospice volunteer complies.
Volunteering in hospice is a choice that creates rewards for patients and families. The ultimate surprise is the growth a volunteer develops from learning more about themselves with every visit to their patient. You learn to communicate in ways that increase your own appreciation of life. Your views of daily situations take on a holistic perspective. Nothing will ever be the same in your personal or professional life if you are correctly trained as a hospice volunteer.
Must be 18 or over to volunteer.
Weekend and evening hours are available.
Maximum requirement is two to four hour per week.
Training provided.
Locations will vary.
Personal transportation required.
So would you consider joining others on their last journey?
We are actively growing our hospice volunteer program and we would like you to know that if you have a desire to become involving in making a difference in the lives of the dying we will give you that opportunity! Medi Hospice offices are located in Fredericksburg & Manassas Virginia. We serve patients in Northern Virginia as well as the surrounding counties of Fredericksburg. We have a Volunteer Coordinator who will meet and discuss with you our volunteer opportunities. Should you desire to join our team call during normal business hours and ask for the Volunteer Coordinator.
For volunteer opportunities in the
Fredericksburg area or Northern Virginia
Call Medi Hospice Volunteer
Coordinator
email kerobinson@msa-corp.com or
call 540-361-7696 or 703-392-7100